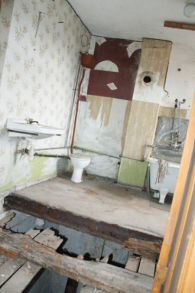 Wie lang hält was?
Was müssen wir tun um den Lebenszyklus zu sichern oder gar zu verlängern?
Der Lebenszyklus oder der Faktor >end of life< bildet die Basis für eine qualitative und quantitative Aussage zur gesamten Ökobilanz. Wie oft muß eine Komponente, Bauteil ausgetauscht, erneuert werden. Welchen Einfluß hat dabei die Wartung und Pflege? Wie ist die Recyclingfähigkeit jedes einzelnen Bauteiles, Materiales? Wie wirkt sich die Qualität der Herstellung vor allem der Planung und der Verarbeitung auf den Faktor >end of life< aus.
Was sind die Komponenten, die Faktoren für die positive Einflußnahme auf den Lebenszyklus? Mit Sicherheit ist es: Materialwahl, Ausbildung, Aus- und Weiterbildung, Erfahrung, Planung, Umwelteinflüsse, Qualitätssicherung, Inspektionsintervalle.